Zero-Emission Concepts for Urban Resilience in selected African cities
ZECURA is an international project coordinated by IfaS and implemented in cooperation with five outstanding research institutions in Africa.
ZECURA aims to create innovative resilience strategies for cities to deal with current and future challenges. The project focuses on energy, waste, and water management, as well as leakage and loss reduction. It considers potentially employable resource flows in selected locations and identifies suitable economically feasible and environmentally friendly measures to improve resilience of the target systems.
Higher education institutions are focal points of the project. ZECURA develops zero-emission strategies for partner universities as incubators for (mega-) cities. These strategies serve as examples to nearby urban areas on how resilience to climate-related extreme events as well as social or economic stressors can be improved.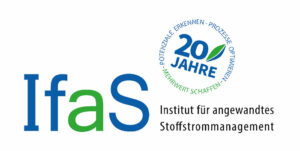 The project deploys the long experience of IfaS in the fields of material flow management and circular economy. IfaS is a higher research institute of Trier University of Applied Sciences founded in 2001. The aim of IfaS is to promote sustainable optimization of regional and operational material flows in practice-oriented projects worldwide. IfaS offers consulting services for industry and commerce on national and international levels, e.g. in the fields of energy efficiency and supply, resource management and sustainable mobility.
ZECURA addresses Sustainable Development Goals